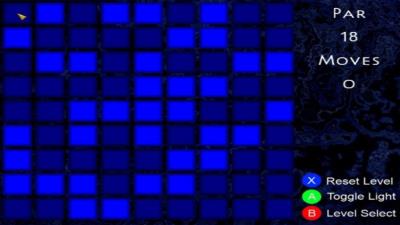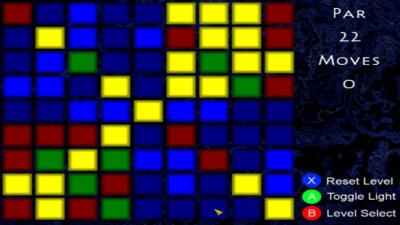 Short Circuit was an XBox 360 puzzle games based on the popular handheld game produced by Tiger Electronics. In Short Circuit, you would be faced with a grid of lights ranging from 3×3 to 10×10. The objective was to turn all the lights off by clicking on a light one at a time. Each time you clicked on a light, it would toggle the lights above, below, left, and right of it. Short Circuit introduced a new type of light called the three-stage light that operated similar to a stop light.
Get Short Circuit on XBox360 here.
Get Short Circuit for Android here.
If you have any issues with the Android version, please post it in this Issue Tracker.
For the XBox 360 version, post in this Issue Tracker.